Those pictures are the most eficient way to demonstrate how intense are the efect of the sea power on the  land structures.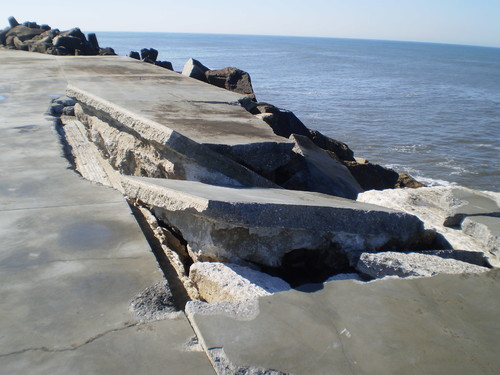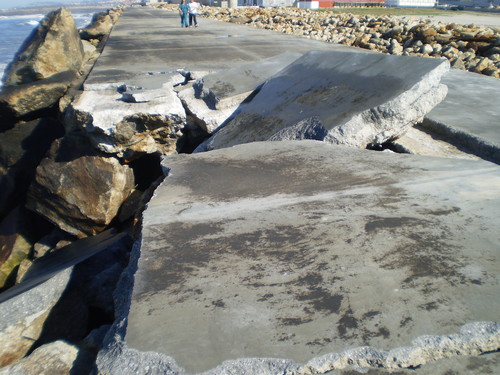 On this place eleven years ago took place a big accident with a ship doble than that we see on the picture down.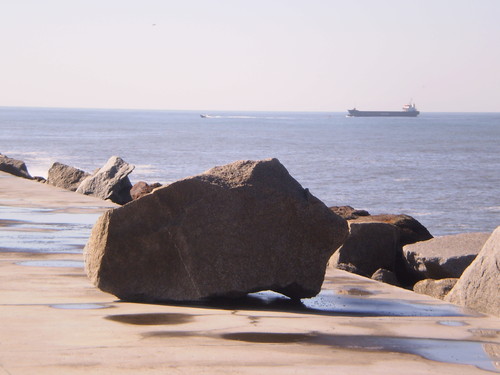 On this picture we can see a rock estimated in above three tons, it's a toy on the ridge of the waves.